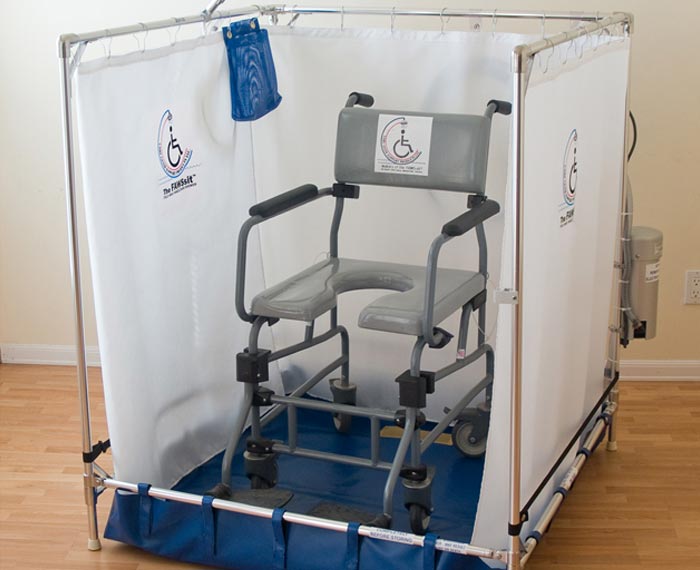 Fawsitt Portable Showers
When remodeling is not an option, Fawsitt Portable Showers can be the ideal solution for anyone who is struggling to use a standard bath or shower. Simply roll your wheelchair in, shower, and roll out! The shower then folds up flat for storage.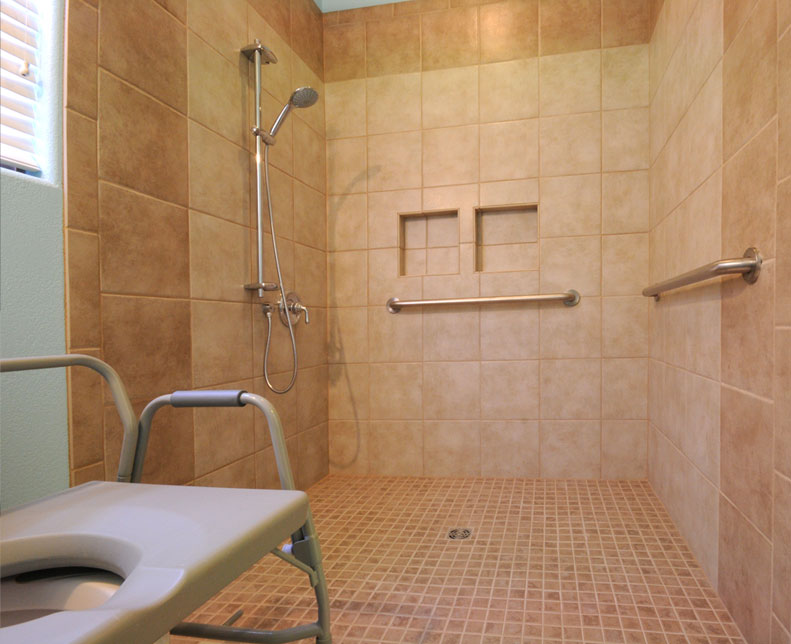 Roll-In Showers
For anyone who relies on a wheelchair or walker, or who has mobility restrictions or joint pain – the simple act of taking a shower can be difficult. Roll-In Showers are level with the bathroom floor with no lip or step making them much more accessible. This simple adaptation to the home can help you gain freedom and independence by allowing you a better opportunity to shower with little or no assistance.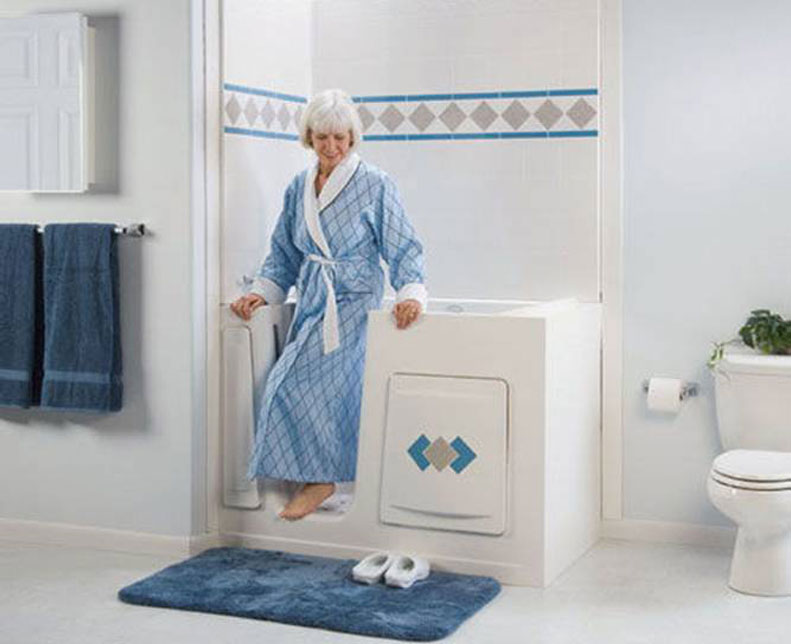 Walk-In Tubs

Nothing quite beats a soak in the bathtub. If you have mobility problems you may find getting in and out of a traditional bathtub a challenge – if not impossible. A Walk-In tub can solve this problem. With built-in grab rails, anti-slip flooring, bath seat and easy accessibility you can enjoy independent bathing with dignity.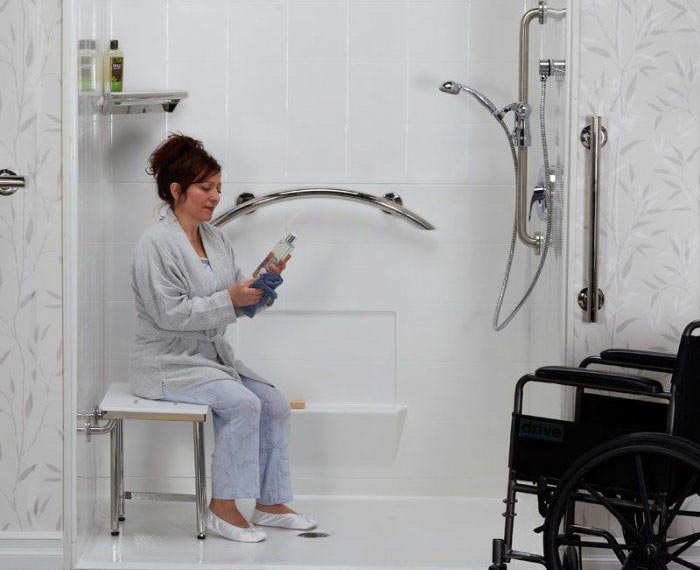 Grab Bars

If you or a family member has mobility or balance issues, taking a shower can be dangerous. However, with the installation of grab bars at strategic points your bathroom can be made much safer for everyone. Grab bars can also be installed to help with getting up from the toilet and getting in and out of the tub safely.