Is walking or climbing stairs more difficult these days? We believe that everybody is entitled to lead an independent lifestyle and we want to help you to make your home a place where that can happen.
At Easy Aging at Home, we offer solutions that increase your ability to fully access your home—including quality stair lifts, platform lifts and ramps that move you safely up different levels.
We offer mobility solutions to suit your needs including residential platform lifts, access ramps and stair lifts as well as commercial options for businesses looking to become more accessible to all.
Take a look at our range and find the idea mobility solutions to meet your needs.
Stair Lifts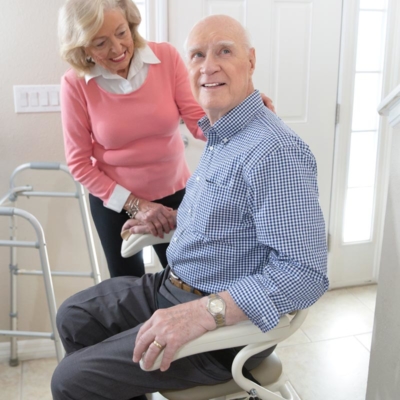 Stair Lifts
Ceiling Lifts